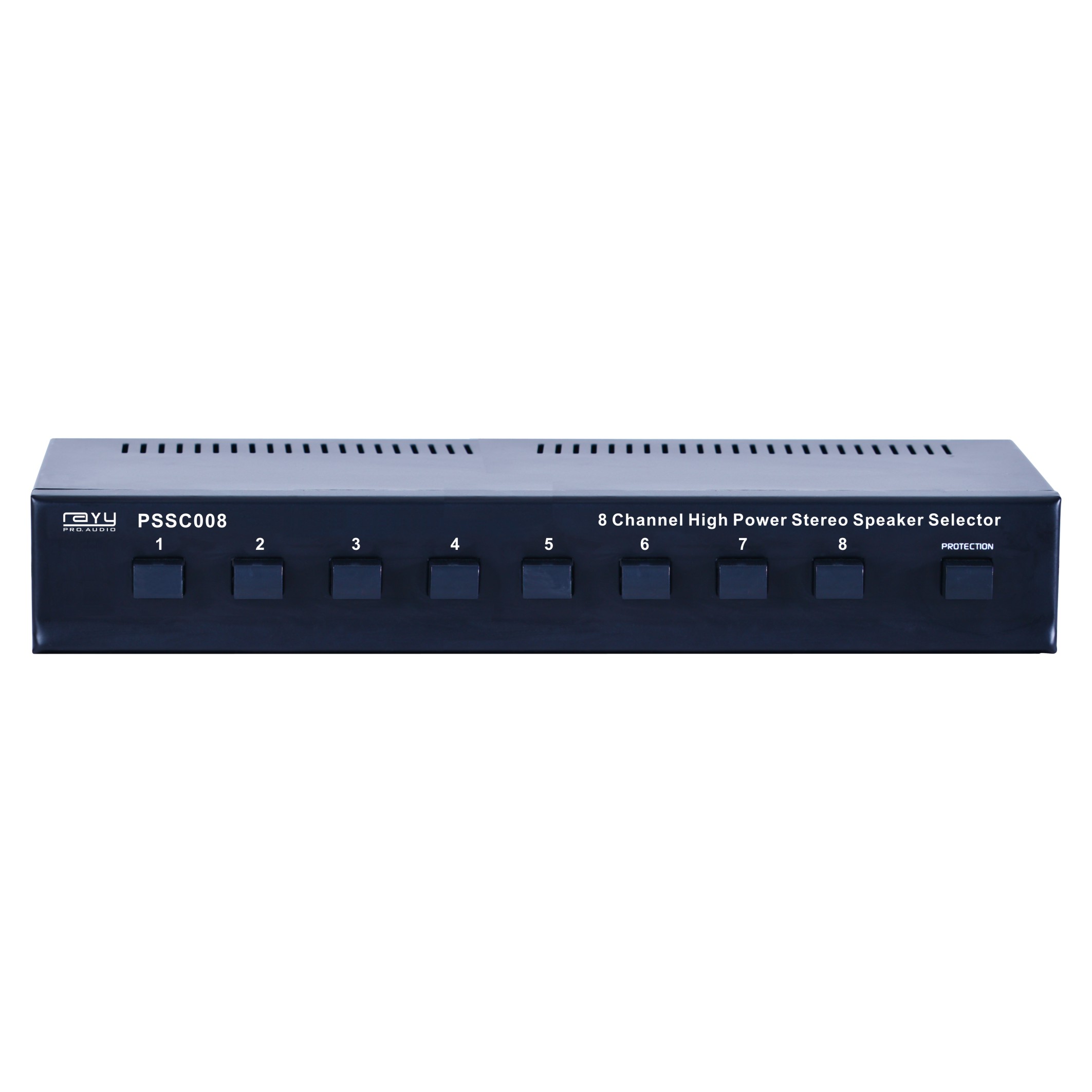 [PSSC008]
Update...

PSSC008
8 CHANNEL HIGH POWER STEREO SPEAKER SELECTOR
*Up To 8 Separate Speakers Pair To Your Stereo System.
*Accepts Speaker Wires Up To 14-Gauge.
*Handles 100 Watts Per Channel With Speaker Systems That
*Have A Minimum Impedance Of 8 Ohms.
*Protection Circuitry Keeps It Running Smoothly
*Frequency Response: 20Hz-20KHz
*Dimensions 12.8'' X 2.04'' X 6.12''
*Weight :3.37 lbs.